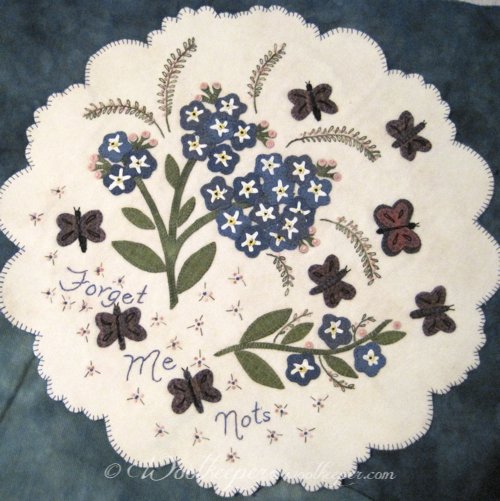 Prettiest Little Blooms
This 18" round all wool applique mat features Forget-Me-Not flowers and buds. Butterflies and embroidered embellishments complete the design. Wool Backing included in the kit. Pattern and Kit regularly $ 49.

On Sale during Cyber week for $24.50.
Colonial Knots Gathering this Saturday, December 6th from 10 a.m. to 2 p.m. at Prairie Stitches Quilt Shoppe is FREE. Hope you can come stitch with us. Happy Holidays from Woolkeeper!
Wishing you the comfort and joy of wool, needle and thread,
Kathy